On this page you can see photos of our adapters for Sinar view cameras as an example. Lower on the page you will find our adapters for other view camera models, as well as custom-made adapters.
As a basic principle we develop adapters for all 4x5 cameras. So whatever model you use - Sinar, Linhof, Plaubel, Arca-Swiss, Toyo or Cambo - just together adapters will work with your large-format camera.
You don't have a large-format camera? - Nowadays, these wonderful tools are cheaper than ever before...

Canon EOS 1D / 1Ds (M2,3) - Sinar




Canon EOS 5D (M2,3) - Sinar




Canon EOS 20D, 30D, 40D, 50D, 350D, 400D, 450D - Sinar




Nikon D2x, D3, D80, D200, D300, D700, D800 - Sinar




Mamiya RB-RZ - Sinar




Hasselblad V - Sinar




Enlarging- or Digital Lenses (M39 or Copal 0) - Sinar




Digitar 28 - Sinar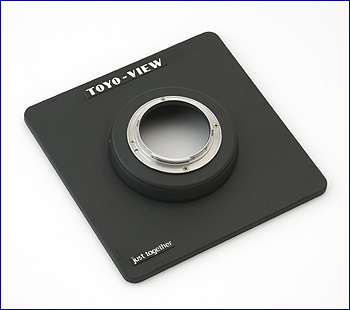 Canon EOS 20D, 30D, 40D, 50D, 350D, 400D, 450D - Toyo




Kodak DSC (Canon) - Toyo (custom-made version)




Mamiya RB-RZ - Toyo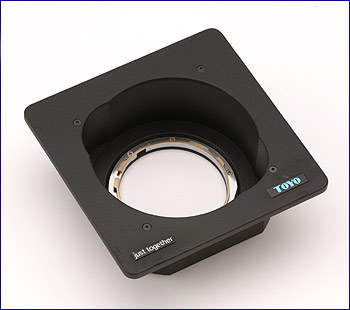 Mamiya RB-RZ - Toyo (custom-made for 8x10 field camera)




Canon EOS 5D (M2,3) - Plaubel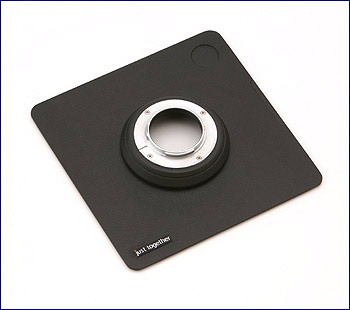 Nikon D2x, D3, D80, D200, D300, D700, D800 - Arca Swiss




Mamiya RB-RZ - Sinar (custom-made for auto aperture shutter)


Adapters - made-to-measure